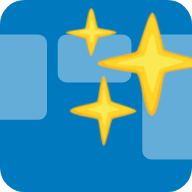 Hide Activity Details for Trello
When I first made this extension, there was no way to hide all the activity details on cards. The list was full of entries like "So-and-so moved this from X list to Y list" and "So-and-so completed X item on this card". Useful comments left by users got lost.
Since that first release, Trello added a "Hide Details" button which hides activity by default on all cards. Which is great! The only trouble is that this choice is not remembered if you log out or clear the cookies on your browser. This extension activates the Hide Activity button, if's displayed, when you open a card.
Version 2
The previous version of this extension hid all the unnecessary activity well enough, but unfortunately made it impossible to view activity again without disabling the extension. And due to the way Trello works, older comments might not have been loaded.
Version 2 hides activity in a much smarter way. Instead of blocking them on the page, it triggers Trello's own "Hide Details" button — which means that all comments are loaded by default and you can view activity again if you want to with the "Show Details" button. When you open the card later, activity will be hidden again.
Get it
User script
Also available as a user script. (Legacy: version 1.2, download script)
Contact me
You can message me on Twitter (@beingmrkenny) or email me at beingmrkenny@gmail.com ✉️
Notes
This extension is only tested in the most recent versions of Chrome, Firefox and Opera.
Version history
Dates refer to when the extension was submitted. Actual release dates may vary due to review processes.
2.0 — 14 March 2017 — New version that works with Trello's own functionality. You can now show hidden activity more easily
hiatus — 27 October 2016 — Development stopped
1.2 — 26 October 2016 — Released as a Firefox Add-on
1.1 — 13 August 2016 — Attachment activity now hidden too (Chrome extension updated 13 August 2016)
1.0 — 29 February 2016 — initial release (Chrome extension released 12 May 2016)